KOA Employees are easily identifiable with logo polo shirts
It's the time of year when families are packing up, ready to head out on a vacation. Whether they use a tent, have an RV, or prefer to rent a cabin, many families' destination is a KOA Kampground, where all employees wear yellow polo shirts with the company logo.  
Logo Polo Shirts Show Consistency
KOA Kampgrounds can be found from coast to coast in the United States. Whether you're checking out the city of New Orleans or New York, there's a place to camp nearby. From Mount Rushmore to Mount Pleasant, KOA strives to be consistent, even though each campground is independently owned.   They attract and keep customers because they know at each location they will get the same level of friendliness, helpfulness, and knowledge from the staff. The campgrounds have similar lodging options, from RV sites with patios and fire pits, to cabins that are the same whether you're in Oregon or Georgia. Amenities such as laundry facilities, fitness rooms, pools, and playgrounds are also similar among parks, so no matter where you're traveling, you always feel at home.  
Need Help? Find a Yellow Shirt?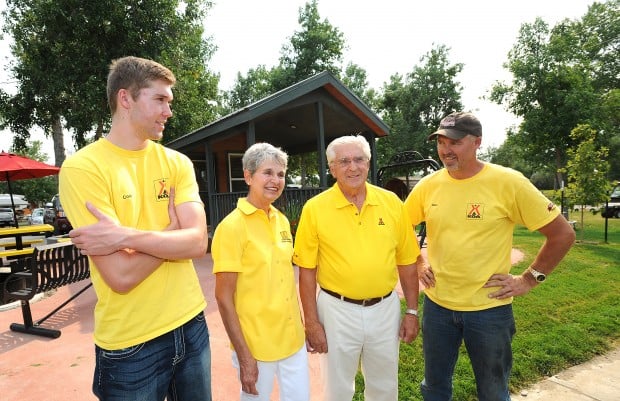 Image source: helenair.com
The yellow shirts that all employees wear help guests seek out assistance. Whether you need directions to a local attraction, have a question about pool hours, or would like firewood delivered to your site, if you see a yellow shirt, they are happy to help you. Campers that frequent KOA Kampgrounds know that anyone wearing one of the bright yellow polo shirts is ready and willing to help with whatever they need.   KOA has grown from one campground in 1962 to now almost 500 locations across the United States and Canada. For travelers, it is comforting to know that when you hit the road, there will be another friendly person wearing a yellow shirt at the next location. The yellow polo shirt with the company logo has come to represent consistency and quality in camping.