Open your Ideal Store
Employee Uniforms
Provide company-branded uniforms to Employees through your Store.
Company Events
Open a Pop-Up shop to offer employees and clients a special gift for an upcoming Event.
New Hire Kits
Welcome new team members with a delivery of curated company-branded items.
Employee Gifts
Share your Store with Employees to order Company branded merchandise at their convenience.
What Launch can do for you
Manage your Store with ease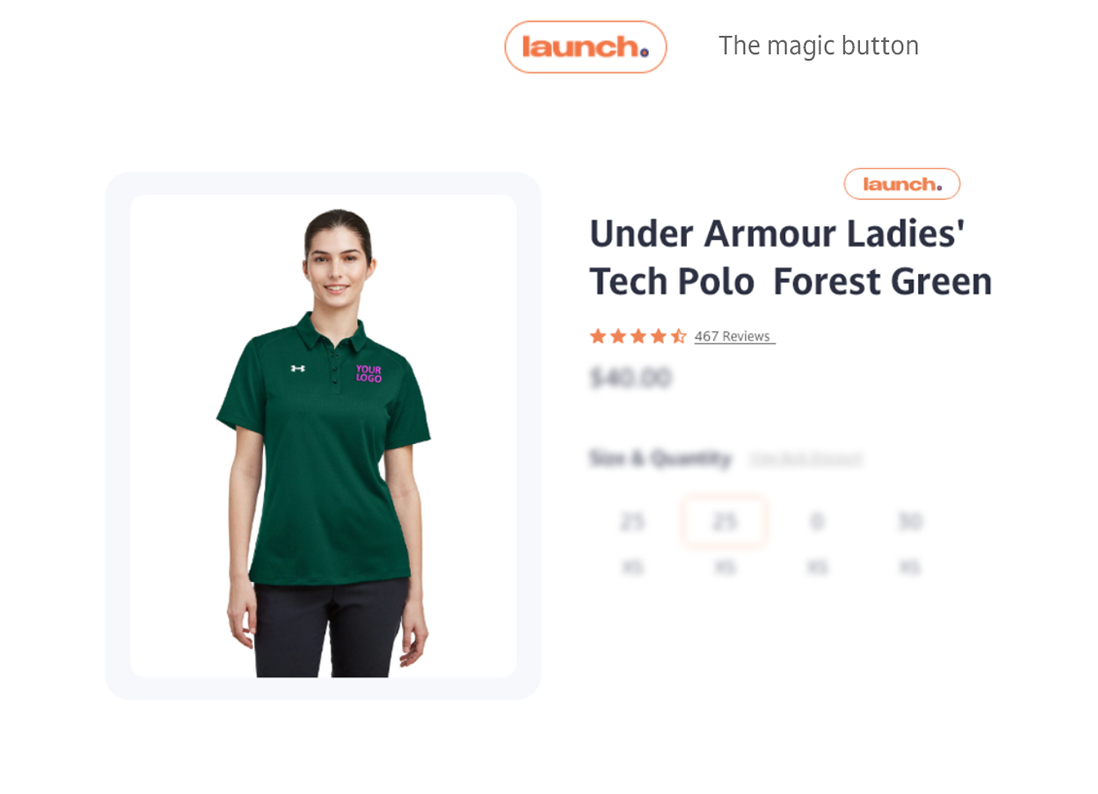 Add Products instantly
Easily add your favorite products to your store with one-click using the magic Launch button.
Add first product
Low Stock Alerts
Stay ahead of the game with real-time alerts when products are low in stock or sold out completely.
Set alerts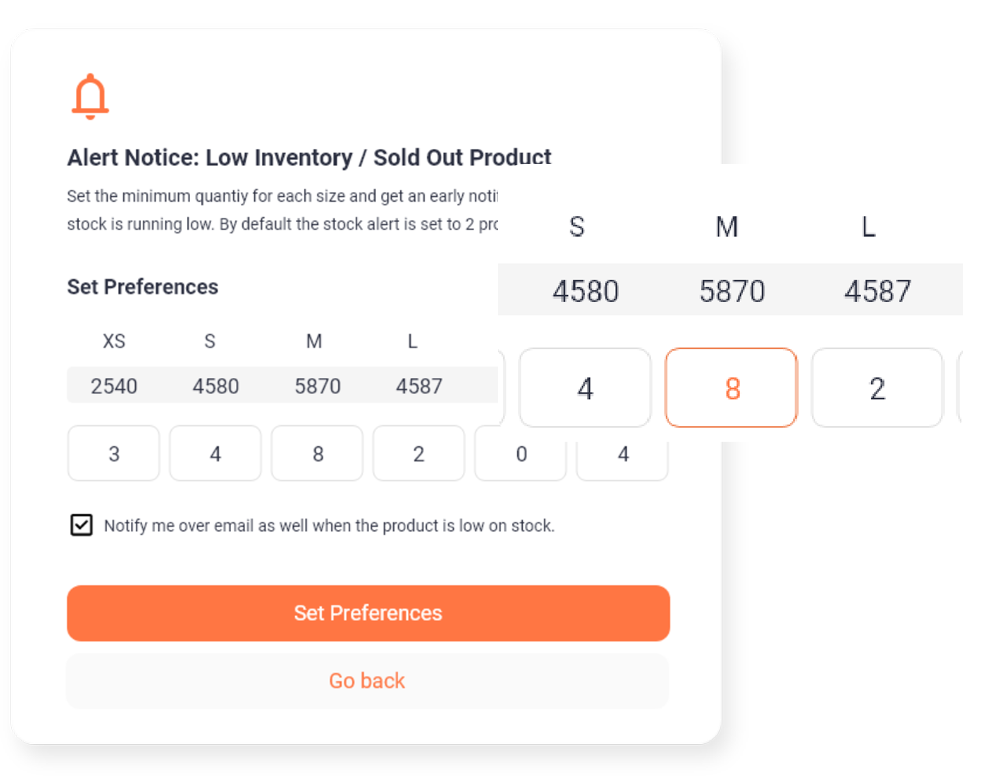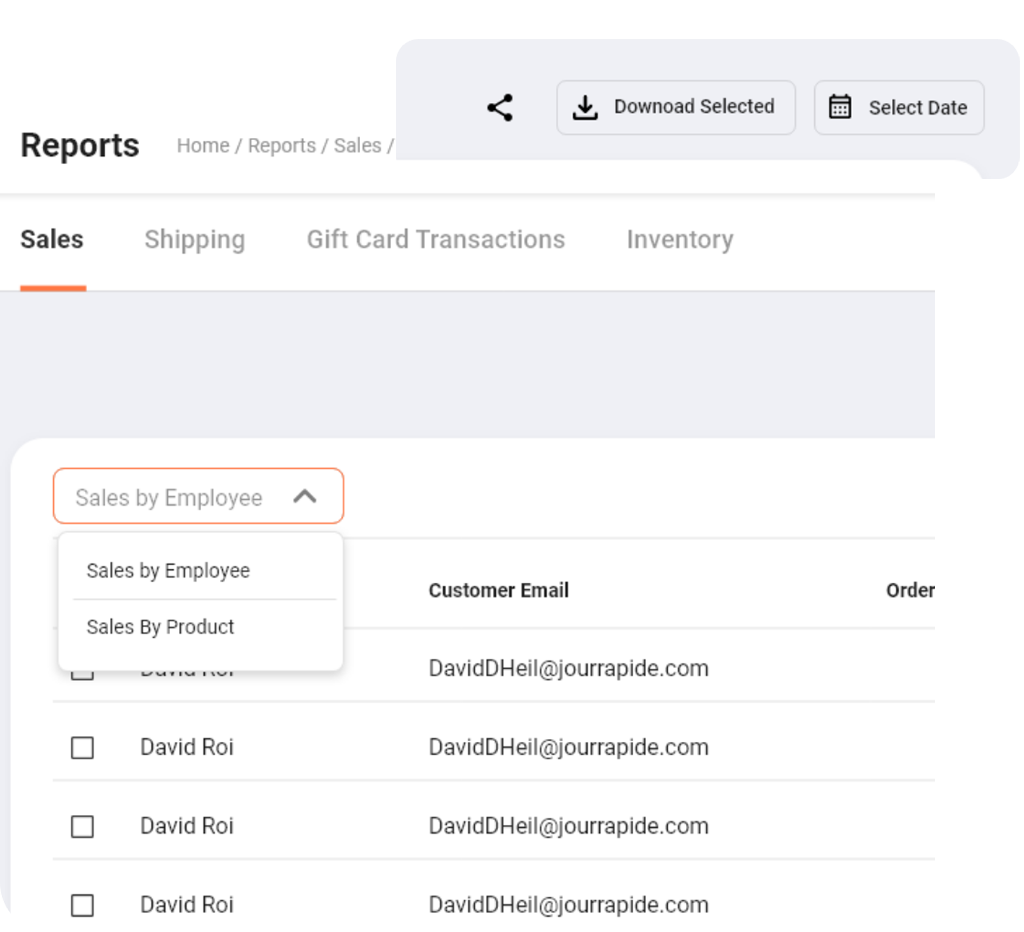 Real Time Reporting
Easily view real-time sales and inventory reports. See who, what and when was ordered on your Store.
View sales reports
Powerful features to manage for your Store with ease
Add products instantly
Access real-time sales reports
Share store with employees
Send gifts cards
Set low-stock alerts
Add office locations
Ship direct to employees
Integrate with SSO
Launch for Real Businesses

The TikTok sensation Killer Bee, boasting over 2 million followers, has teamed up with Launch by Lead Apparel to present his audience with exclusive Killer Bee merchandise, available for direct shipment to customers' home addresses.

A prominent Cyber Security firm operates a year-round Store offering a selection of Inventoried products for employees to conveniently order their favorite Deepwatch items, which are shipped directly to their home addresses.

Additionally, their Launch Store serves as the venue for the Company's annual Holiday Gift Program.

The largest life insurance company in the U.S., launches its Store with a curated selection of products tailored for company events, such as the Northwestern Annual Employee Golf Tournament and the year-end "Networking Day" Northwestern Mutual manages the Store with access to the Sales and Inventory reports, enabling them to easily monitor and track store activity.

The rapidly expanding software security firm, GuidePoint Security, operates an On-Demand store featuring a convenient monthly Auto-Open option, allowing employees to easily order their preferred items on a regular basis.

Additionally, the store offers a Welcome Kit that is dispatched directly to new hires.

The forward-thinking corporate catering service provides an Employee Uniform Program through their Launch Store. This program allows employees to select Fooda branded items, which are then shipped directly to their respective local offices.

Additionally, a separate store is utilized for the Management team to place orders for a distinct set of Fooda branded merchandise.
Customer Reviews
Courtney S.
Verified User
Communication Was AMAZING!!
We were on a VERY tight turnaround for our event, and they stayed in touch, giving us updates ASAP. Wonderful Team!!!
Samantha R.
Verified User
We will continue to order
We will continue to order from Lead for our company! Great process and even better products.
Their customer service is on point
After much research, found LEAD Apparel to meet my needs for a unique, high quality gift. Their pricing was lower than the competitions without sacrificing quality and workmanship. Their customer service was on point and even notified me when the carrier was delayed in delivering the product. Great Job guys...thanks! AL
Kristina B.
Verified User
Perfect for the Occasion
Everything was great from the initial search finding the product to design to price to shipment!
Jennifer D.
Verified User
Perfect
I sent my logo, they responded asking to approve and the rest of the process was smooth as well. Product delivered quicker than expected and was exactly what I wanted. Excellent customer service. Thank you.
Super easy to navigate
Thank you for making this a "seemless" project!
Danielle B.
Verified Reviewer