Are company logo polo's worth buying for my Employees?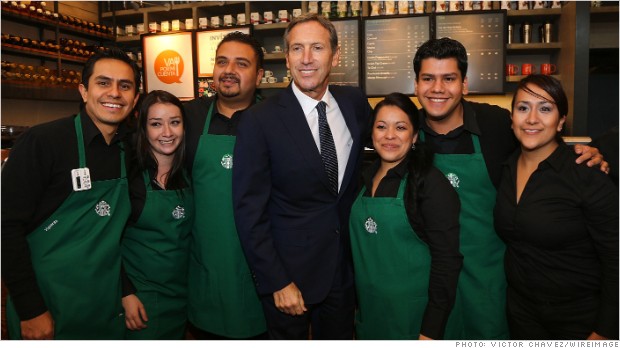 Image source: money.cnn.com  
There are many small decisions that go into a marketing budget. Allocate more to successful campaigns? Reserve budget for new campaigns? What part of budget to spend on creative versus ad space? The list goes on. Ultimately, evaluating your sales versus money spent (ROI) will influence how to spend moving forward.   The question on your Return on Investment (ROI) for company logo clothing raises similar questions. How much to spend? How many eyeballs are seeing my employees or customers wearing these items? What type of brand awareness are we spreading with logo clothing?   They're all a fantastic version of a material I can't stop wearing and we're seeing a big trend for companies when purchasing their logo clothing.  
3 Reasons why Employees wearing Company logo Shirts are valuable for your Business
Image source: charlottestips.net
1) Build Trust with Customers and Prospects
A recent survey reveals some important statistics regarding customer's preference when dealing with company's employees. * 60% of buyers consciously prefer to use companies with uniformed employees. * 87% of buyers feel uniforms are crucial for ease of identification. * 55% of buyers show a higher trust with a uniformed employee. These are important statistics for any company that has employees dealing or representing your company to customers and prospects.  
2) Positive Brand Association through Internal Marketing
Apple, Starbucks, Whole Foods have all established an important element in business, internal marketing. There is a common thread when you visit one of their stores; the employees are all in sync or in the case of Whole Foods, not in sync (by design). They represent the brand and what it stands for. When visiting an Apple Store, you see the representatives with a branded tee shirt, or Starbucks employees wearing the barista aprons. It's adding to the experience for customers which in turn will flow through to the purchasing process.   Even if you're business is not real, when employees leave the office, they can be your brand ambassadors. If they visit a restaurant after work, pick up the kids; go to the gym, grocery store, dry cleaners so on, they are coming in contact with people. This is establishing a reputation and you want that so reflect your company's objectives.  
3) Create Employee Unity
Unfortunately, most employees are not happy with their current job. Recent stats shows up to 65% of employees are looking for employment elsewhere. In most cases, it's not about money. So many employers ask the question of how to help make employees feel more connected with the company and its objectives. One very effective way is to give company logo clothing which they can wear on the job. It's builds a team spirit and brings about cohesive attitude. 'We're all working towards the same goal' sort of mentality.   Consider that Companies who gift employees have higher Employee Satisfaction ratings, which in turn leads to better business:   70% higher profitability 76% lower turnover 78% better safety records 86% higher customer ratings